125mm NZ BOWENITE Maori Greenstone Pounamu RAREST WHITE JADE V BIG KURU/PENDANT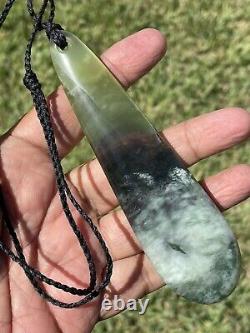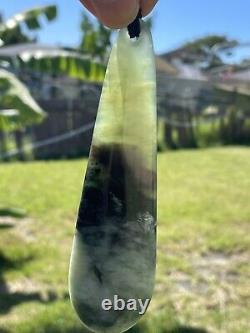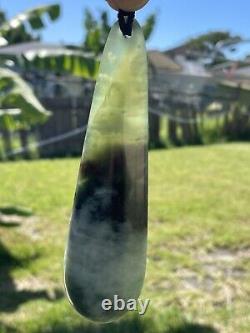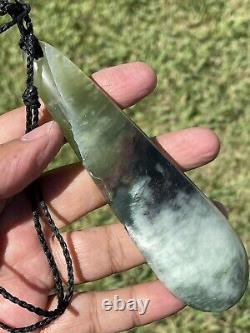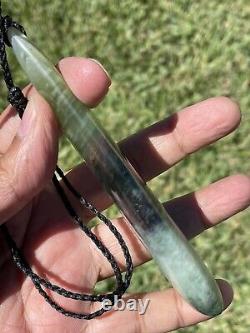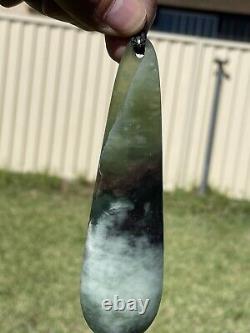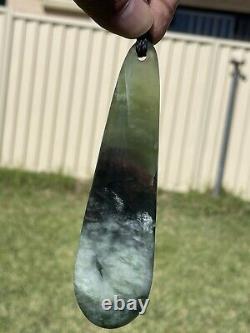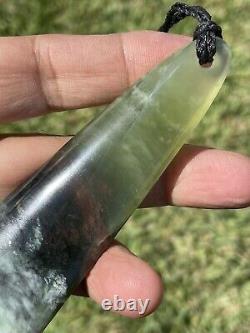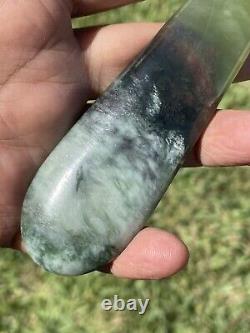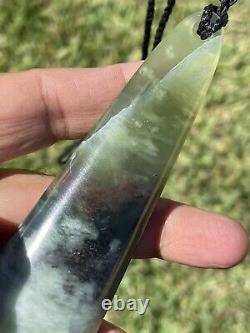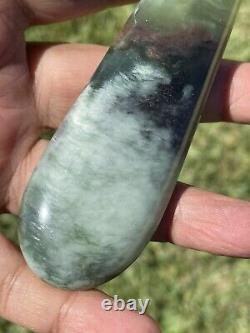 Des Bowenite kuru 4 (in display). Please note it has natural inclusions and fissures which don't compromise its structural integrity (as it has already sustained high speed grinding).
THIS IS A BIG SIZED HEAVY KURU/PENDANT! This pendant is very hard to make to achieve the beautiful sloping/converging (length & width wise) tear drop shape & finish on flat lap machine or a wheel shaped grinding machine, job of a real master carver!
Made from most sought after UNUSUAL White & (glass like) light green TRANSPARENT BOWENITE TANGIWAI jade from South island of New Zealand. THIS PIECE OF JADE COMES FROM EITHER KAWHAKA OR WAIHININI TRIBUTARY OF ARAHURA and is very RARE with the most sought after light green/white/reddish brown (totoweka) inclusions! Beautiful tactile gloss finish and plaited waxed cord with adjustable knots ready to wear! X 1 5/16 X 9/16 INCHES (HEFTY). 125 X 33 X 14 MMS. 82 grams or 2.88 Ozs (HEAVY). Please check my auctions that offer Top Traditional Work in Most sought after.
Jade from Top Established Mature Artists at Reasonable prices. Made in New Zealand by New Zealand Carver in New Zealand BOWENITE greenstone! Prices (for generic and not well finished stuff) too! My auctions offer you the choice, range and reasonable prices too!

---