DEAN New Zealand Marsden Flower Jade Maori Pounamu'HUGE 3TONE QUADRUPULE' TWIST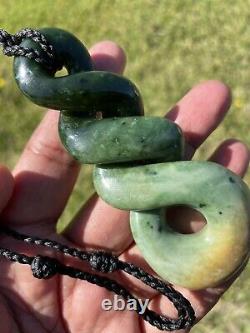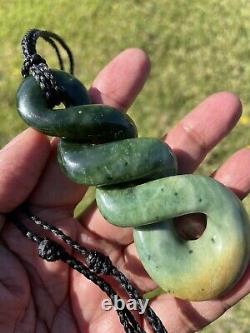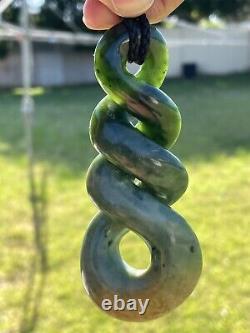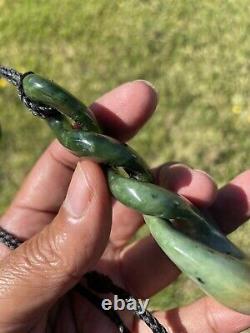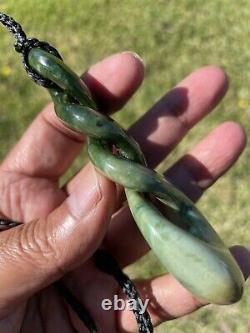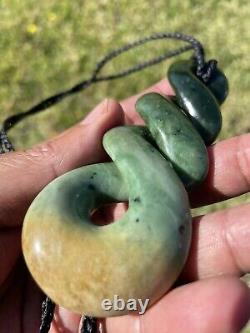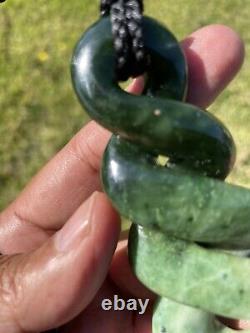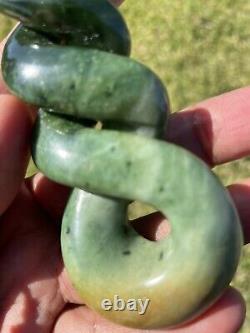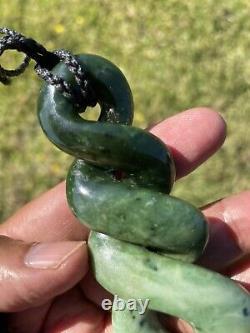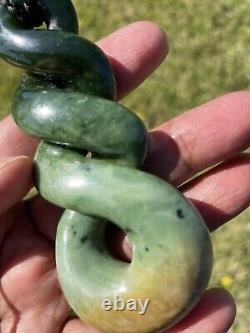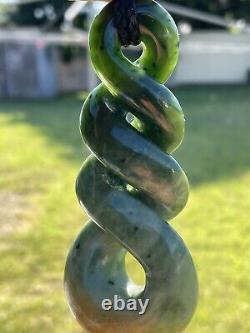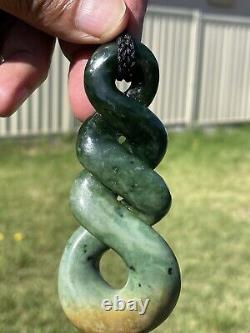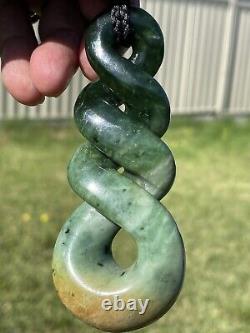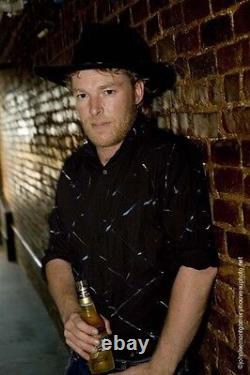 Maori Master Carver Dean Heterhington from South Island - Superb Quality Rare work. Dean Hetherington has been working jade and other hard stones for over 20 years, and is oldest son of Master Carver Des. He is a successful musician also, and has travelled the globe with his guitar.
His work is strongly influenced by his natural surroundings on the rugged South Island's West Coast, and he cites Father Des, Robin Lynes and Donn Salt as his major influential artists. Due to a varied and busy schedule with his music career, Dean's stone work is often in high demand and short supply. Top South Island carver DEAN HETHERINGTON.
World famous carver specialized in traditional. Designs such as Korus, twists and tokis. Intricately carved QUADRUPULE Twist, UNBELIEVABLE FINISHING, TWIST made from 3 TONE NZ MARSDEN JADE. The stone is exceptional without any cracks or fissures but beautiful 3 tone colours/spots making this unique.
DEAN has amazingly achieved this intricate work CARVING this Twist! This is tapering towards the top! Twist represents boding or friendship and is often gifted to each other for everlasting relationships. MARSDEN jade From South Island (very sought after quality NZ pounamu) WITH 3TONE (YELLOW OCHRE/GOLD, LIGHT GREEN AND DARK GREEN COLOURS).
4"X 1 5/8 "X. 102 X 41 X 16. Comes complete with plaited polyester adjustable cord, with bound ends, ready to wear. Made in New Zealand by New Zealand Carver in. Prices (for generice and not well finished stuff) too!
My auctions will always give you the range, choice and reasonable prices.

---