New Zealand Aotea stone Rare kyanite fuchite mix slab lapidary carving taonga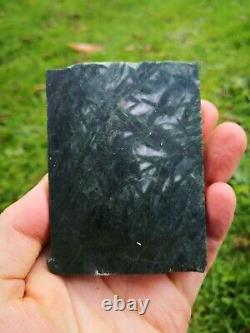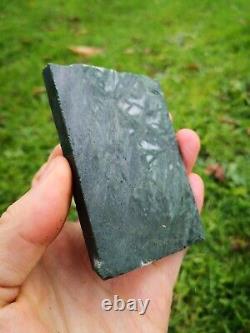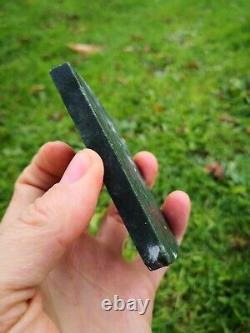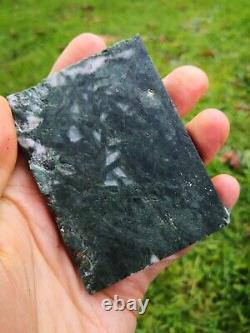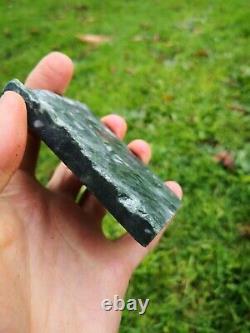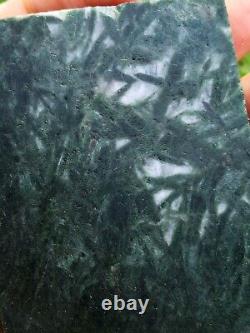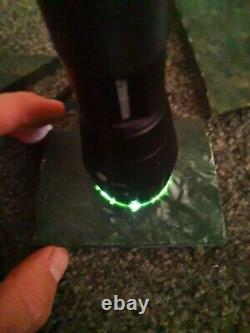 Beautiful powerful authentic gems from the Earth. New Zealand Aotea stone is not mined. All are found on the beach or in the river in only 1 location jacobs river south westland New Zealand. The rescource is very scarce and large pieces are very rare now.
This item is as follows. New Zealand rare mineral Variety: Aotea stone. Dark Green mixed fuchsite and Kyanite, white quartz mix. Item Size: 88mm length 65mm width 10mm depth at widest points. Type of finish on the stone: Sliced from a larger stone. This type of stone itself is very rare and only found in this combination in one place in the world.
It has an incredible Green kyanite fused with fuchsite and white quartz. This stone combination is only found in new zealand and is a very special and sacred stone. This is a rare opportunity to add a special piece of New Zealand to your collection.
From Jacobs river region New Zealand. Spiritual uses of Aotea stone: Known as Hine Aotea. It is a divine femine stone and carries special healing powers. The women of the waitaha used aotea stone in their ancient shamanic rituals and it has a special place in the hearts of many maori and Zealanders. It is very rare with no known deposit found in situ. Our special Ritual for cleansing the stones: We love crystals and treat them with the respect they deserve as our supporters in the rise of consciousness. All crystals charge for 24 hours outside under the sun, moon and stars on the Earth and are blessed with a shamanic rite before they are send to you. What our New Zealand store customers say. Thank you for the extra stone also.
Thanks for the friendly and enlightened trade. Always a positive experience :- I really appreciate the responsive communication and the extra effort taken to provide for a special event.
Delighted to do more business. The stones look fantastic in person! Love the stones I received!

---