New Zealand Greenstone serpentine Pounamu High quality carving slabs translucent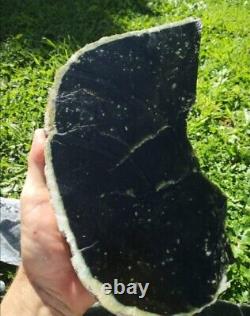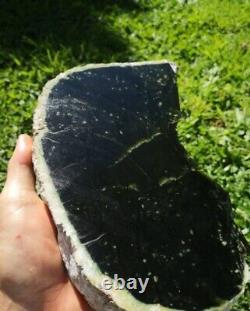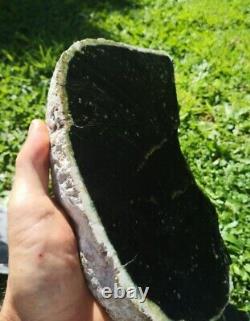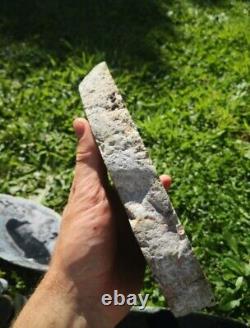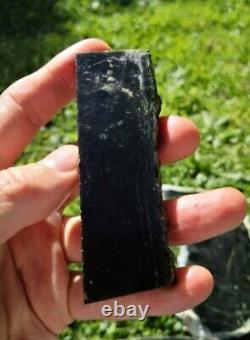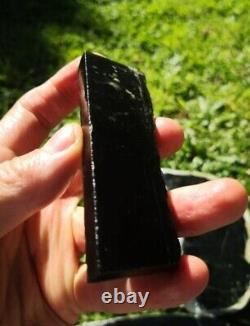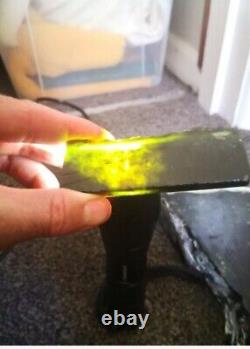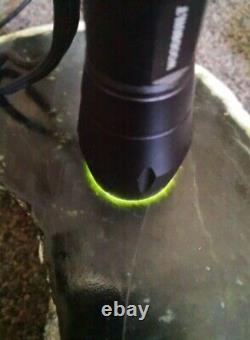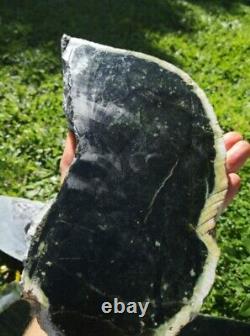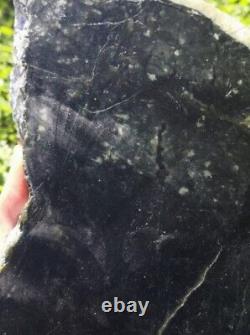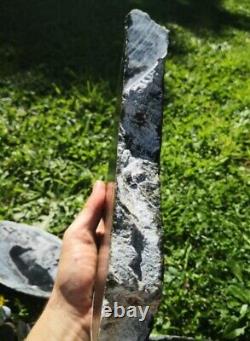 Beautiful powerful authentic gems from the Earth. Please just ask for assistance :.
New Zealand Greenstone is not mined. All are found on beaches and riverbed by hand fossicking. This item is as follows.
New Zealand Pounamu Greenstone Variety: Serpentine Greenstone Pounamu. Item Size: Big slab is 240mm length 130-110mm width 33mm depth. Weight 2100 grams and 60 grams. Type of finish on the stone: oiled Sliced finish. When you receive it please keep it oiled.
Detailed description of item: Beautiful Natural Slice of New Zealand serpentine Pounamu. Amazing mixture of colours and inclusions.
This variety has stunning translucent green with snowey inclusions. And is quite hard for serpentine. When cut 15mm and thinner this stone is highly translucent. I found this in a river in the Nelson region New Zealand. Spiritual uses of serpentine: Dream stone, may assist in remembering dreams and understanding their meaning.
And purpose stone, may assist in realizing our potential and living our purpose. Our special Ritual for cleansing the stones: We love crystals and treat them with the respect they deserve as our supporters in the rise of consciousness.
All crystals charge for 24 hours outside under the sun, moon and stars on the Earth and are blessed with a shamanic rite before they are send to you. What our New Zealand store customers say. Thank you for the extra stone also.
Thanks for the friendly and enlightened trade. Always a positive experience :- I really appreciate the responsive communication and the extra effort taken to provide for a special event.
Delighted to do more business. The stones look fantastic in person! Love the stones I received!

---