Unique Nathan Jerry Nz Douglas Creek Pounamu Greenstone Jade Maori Koru Disk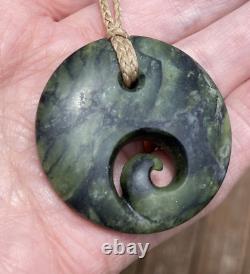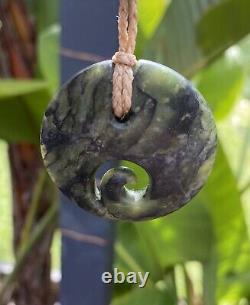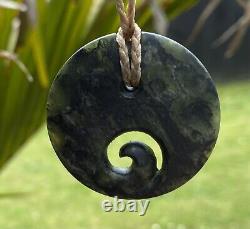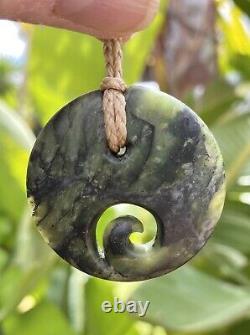 STUNNING SUPER RARE SEMI TRANSLUCENT MOTTLED DARK AND LIME GREEN NZ DOUGLAS CREEK POUNAMU JADE IN THIS ONE OF KIND GEM GRADE MAORI KORU DISK. Nathan is a greatly admired carver in New Zealand and his work is much respected by other jade artists. This is a wonderful 100% ONE OF KIND PIECE - SATIN SMOOTH TACTILE FINISH - RAREST TOP QUALITY STONE ONLY FOUND IN THE SOUTH ISLAND OF AOTEAROA NZ. Hand carved by Nathan, it has a diameter of 1.9" substantial rounded depth of 3/8". It is suspended on a strong waxed light brown hand braided adjustable cord.
It comes with my certificate of authenticity.

---