Very Scarce New Zealand Medal Captain Australian Contingent 1st Waikato Militi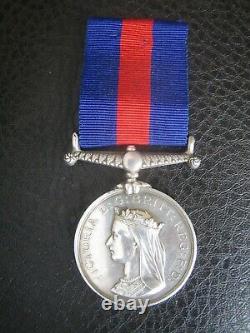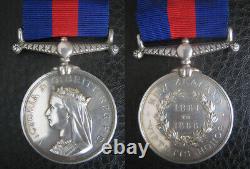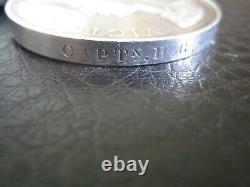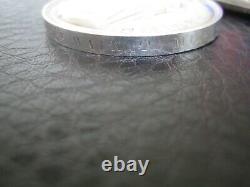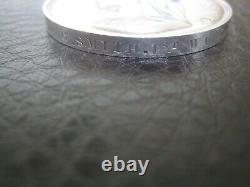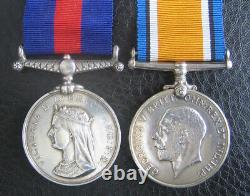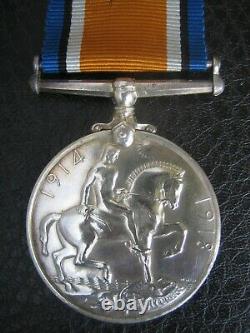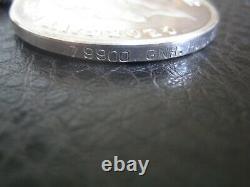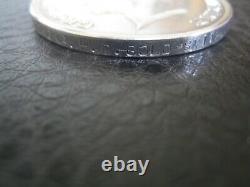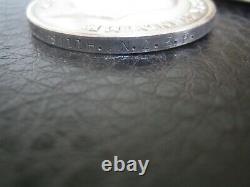 1845-66 MEDAL AWARDED TO CAPTAIN, AUSTRALIAN CONTINGENT, 1ST WAIKATO MILITIA WHO HAD PREVIOUSLY SERVED IN SCHLESWIG-HOLSTEIN WAR OF 1848-9 AND WITH THE. WHILST IN NEW ZEALAND HE TOOK PART IN THE ENGAGEMENT S OF RANGIAOWHIA, ORAKAU, IRIHANGA, MAUNGATAUTARIA, WHAKAMARAMA, AKEAKE AND THE EXPEDITION TO ROTORUA NEW ZEALAND 1845-66, REVERSE DATED 1861-66 CAPTN. Captain Henry Goldsmith served in the Schleswig-Holstein War of 1848-9, before being commissioned in the Victoria Volunteer Engineers. On 1 September 1863, he enlisted in the New Zealand Militia at.
Giving his profession as'soldier'. 5 Company, Waikato Militia, the Battalion departed for. The Waikato War, 1863-64 by Featon notes the following regarding the military settlers from. The force consisted of 407 officers and men under Captain Goldsmith, Lieutenants Lomax, Minnington, and Smith. Were called Pitt's Militia, on account of Colonel Pitt having superintended the enrolment of Volunteers in.
For service and settlement in the. The Military Settlers as they arrived were clothed in the Militia uniform, drilled and drafted into Regiments--known as the 1st, 2nd, 3rd, and 4th Waikatos, the latter being mostly married men. As soon as possible, these regiments were moved forward to the posts held by the. Many of them, however, having acquired a taste for military service, to which was added the prospect of 50 acres of land, joined the Military Settlers or Waikato Militia. Several companies were raised in Auckland, and tempting advertisements, like the following, which appeared in the newspapers, soon filled their ranks with smart young men. In October 1863, Goldsmith volunteered for service in the. Imperial service, taking command of no.
11 Company, Commissariat Transport Corps and serving in this post during the 1863-4 Campaign. A large number of men from the Waikato Militias volunteered for service with this Corps as they would likely see more active service. Goldsmiths application and for his medal (copy with research), which was issued in 1871, notes the following service. I have the honour to apply for the. I served with the 1st.
Regt from its formation in 1863 until it was disbanded. During that period I served in the Transport Corps, under General Cameron, in the Waikato Campaign of 1863 and 1864; and while commanding my company was under fire at the engagement s of Rangiaowhia, at Orakau and Maungatautaria, my horse shot in the shoulder. I was subsequently at the engagement at Irihanga, when Sergeant-Major Emus was shot. Leading my advance guard in Jan 1867.
I was also present in command of a company in Jan and Feby 1867 at Whakamarama and Akeake, when some of my men were wounded. I was in command in the expedition to Rotorua in March 1867.
I have the honour to be Sir, your obed sevt, Henry Goldsmith late Captain 1st. After his service ended, Captain Goldsmith stayed on in. And when applying for his medal notes his current position as Captain Auckland Militia. Later, on the discovery of gold at the. He became a surveyor, before being appointed mining inspector of Goldfields in 1878. A widower, during the short time he was in this position, he seems to have had many public attacks by the local press on his, which left him in depressed and in a nervous state of mind. On 25 October 1879, he was accused of committing a heinous crime which tipped him over the edge and he subsequently blew his brains out. The medal also comes with the B. Goldsmith, New Zealand Expeditionary Force, grandson of Captain H. Goldsmith; British War Medal 1914-20 79900 Gnr. Exact details of Goldsmith participation in the Schleswig-Holstein War of 1848-9 are unknown, however given his additional service in. He was Clearly very much the typical.
Condition GVF, note surname, which is spelt this way on the original medal roll, minor overflow of solder to left side of claw. If you have any questions and require more images please get in touch and. This will generally be a Wednesday or Thursday, so please bear with me if it takes a few more days to get sent.
SEE MY OTHER AUCTIONS FOR SIMILAR ITEMS. KEYWORDS: MEDAL MEDALS BOER EGYPT SUDAN ZULU AFGHANISTAN ASHANTEE SOUTH AFRICA KILLED WOUNDED 1879 1880 1881 1882 1884 1885 1899. The item "VERY SCARCE NEW ZEALAND MEDAL CAPTAIN AUSTRALIAN CONTINGENT 1ST WAIKATO MILITI" is in sale since Monday, November 16, 2020.
This item is in the category "Collectables\Militaria\19th Century (1800-1899)\Medals/ Ribbons". The seller is "albatrosj1" and is located in SCOTLAND. This item can be shipped worldwide.

---