Vintage NEW ZEALAND Salvation Army SENIOR Officer's Visor Cap New Zealand MADE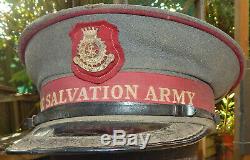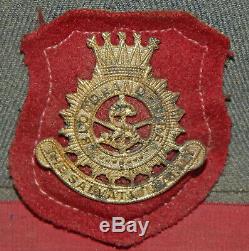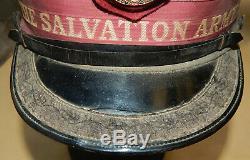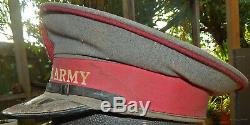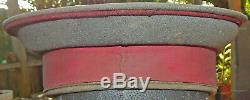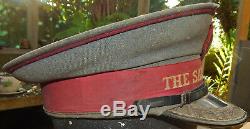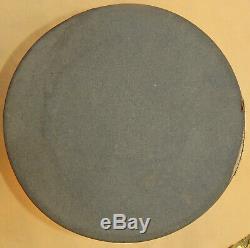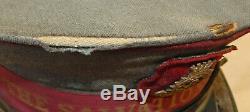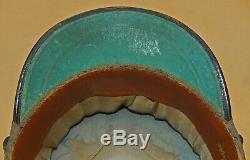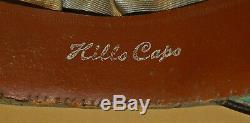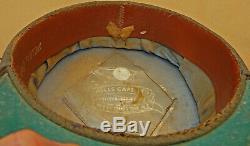 This listing is for a genuine vintage NEW ZEALAND Salvation Army officer's service dress cap made hy "Hill's Hats" AKA Charles Hill Tailors Wellington New Zealand who have been the New Zealand Government Military & Police official uniform contractors for well over 125 years. Established in 1875, today they create premium hats for their own brand, as well as for high end designer labels across New Zealand, Australia, Japan, and the USA Hills Hats was founded back in 1875 by Chas Hill, a man who believed in the perfect hat for each head. Over the following decades, the hat range expanded rapidly into fashion, outdoor, uniform and berets. As a third generation textiler, They are proud of the legacy of both their father and grandfather, whom after making ties for the US Marines during WWII, continueded their family business to this day. Given that military was once the catalyst of the Hill's business, it makes sense that they still design and make hats for New Zealand Defence, as well as Air New Zealand. A brief illustrated history of The Salvation Army in New Zealand, Fiji & Tonga 1882 Miss Arabella Valpy wrote to General Booth in London urging him to send officers to New Zealand and, to assist in bringing this about, included a bank draft for two hundred pounds. 1883 General William Booth sent out two young officers, George Pollard and Edward Wright, who arrived in Invercargill via Melbourne on Easter Monday. They travelled to Dunedin and on 1 April 1883 held the first open-air meeting of The Salvation Army in New Zealand at the fountain (Cargills monument).
The Salvation Armys invasion of New Zealand was a brilliant strategic success. By the end of 1883, 11 corps, from Invercargill to Auckland, had been firmly established. 1884 The Salvation Army began its social work in New Zealand with Prison Gate Brigades and Rescue Homes for women in Dunedin and Wellington. In August 1887, the Minister of Justice, the Hon J. Tole, paid public tribute to the work of the Army in bringing about the moral regeneration of many men who were unfortunately regarded as social outcasts.
In one year 11,827 meals and 4,797 beds were supplied to discharged prisoners by the Auckland Prison Gate Home, and over three hundred men were provided with temporary accommodation. 1892 By this time The Salvation Army was running four rescue homes for women in the main cities, one maternity hospital for unmarried mothers in Christchurch, prison gate homes, and a labour bureau.
1893 There are 82 corps with more than 100 outposts, 300 officers, close to half of them women, and in the 1891 government census 9383 people registered themselves as Salvationists. 1903 The Auckland Peoples Palace opened and the first childrens home opened in Wellington. The Peoples Palace provided liquor-free, reasonably inexpensive but good standard accommodation for the travelling public, including families with children. Rotoroa 1911 The Salvation Army Life-Saving Guards and Scouts were established.
1912 General William Booth was Promoted to Glory and New Zealand became a Salvation Army Territory separate from Australia. 1913 Four New Zealand Salvation Army officers were gazetted as military chaplains. This was the first time in The Salvation Armys history that such appointments had been made in any part of the British Empire.
The Territorial Commander, Commissioner W. Richards, selected Brigadier William Hoare, Staff-Captain David Gunn, Adjutant Andrew Gray and Adjutant Haywood, who were gazetted as Territorial Chaplains late in 1913.
These were part-time appointments, and none of these initial appointees actually saw overseas service in the war. Eight Salvationists, out of the 130 New Zealand Chaplains, served abroad over the following four years: John S. Garner, Alfred Greene, Samuel S. Green, Charles Walls, Walter S. Winton, Donald Macauley and Herbert College. 1914 World War I began and the William Booth Memorial Training College was opened in Aro Street, Wellington. 1917 Four New Zealand Salvation Army officers joined in a pioneer missionary venture to China.
They were joined by officers from England, Australia, Sweden and Finland, and by 1940 13 countries represented The Salvation Armys missionary endeavours in China. This work fulfilled a desire of General William Booth. On his death bed one of the things the General said to his son Bramwell Booth was, Promise me you will begin the work in China.
1925 The first Salvation Army Eventide Homes (rest homes for the elderly) were opened in Auckland and Wellington. Eventide 1929 The beginning of the Great Depression and The Salvation Army was very much involved in relief work. 1941 World War II had commenced two years earlier. The Salvation Army in New Zealand had by 1941 established ten military camp institutes. The Institutes were there to provide a place of recreation, comfort, reading and writing along with a cuppa tea and a listening ear, a home away from home for the wounded soldiers known as the Blue Boys.
1959 The Salvation Army established a newly named Bridge programme in Wellington for alcohol and drug treatment. From the experience gained in Wellington a nationwide Bridge programme developed which would be officially recognised under the Alcoholism and Drug Addiction Act 1966. Well 1961 The Salvation Army presented its first telecast in New Zealand lead by Wesley Simpson and he was promptly invited to do several more.
The Waikato Times wrote Hats off to The Salvation Army. The challenge in religious television programmes is to get ordinary people to stop, look and listenThe Army has met this challenge.
In 1964 Lawrence Weggery was appointed to the Public Relations Department as Secretary for Broadcasting and Publicity (including Television) and he made a number of television appearances. 1968 Salvationists assist victims of the TEV Wahine disaster. 1973 Captains Brian and Beverley McStay pioneered the work of The Salvation Army in Fiji which now has eleven Corps, four outposts, three Family Care Centres, a farm project, two hostels, two sewing skills programmes and seven kindergartens. CONDITION = This hat is MORE than 75 years OLD and has likely seen a LOT of USE in Salvation Army service over many DECADES So exhibits the expected USE-WEAR that you would realistically expect with an AUTHENTIC Item of this age.
These IMAGES ARE the most IMPORTANT part of my item's CONDITION DESCRIPTION So if I have failed to show anything clearly? Any questions please MESSAGE ME. Receipt will be issued on request. Add a map to your own listings. The item "Vintage NEW ZEALAND Salvation Army SENIOR Officer's Visor Cap New Zealand MADE" is in sale since Friday, September 13, 2019. This item is in the category "Collectibles\Historical Memorabilia\Fraternal Organizations\Salvation Army". The seller is "phillip_in_new_zealand" and is located in Auckland (aprox. 12,000 "clicks" from USA). This item can be shipped worldwide.
Country/Region of Manufacture: New Zealand

---