Washable Wool filled Duvets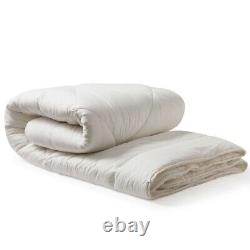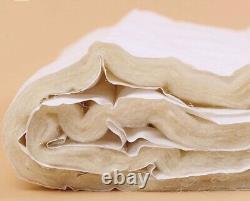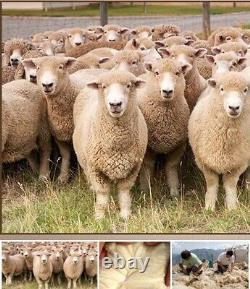 Snuggle under our washable New Zealand wool comforter for the perfect addition to your bedding collection. Made from premium quality New Zealand wool, this comforter provides exceptional warmth and comfort, while being breathable and moisture-wicking.
The natural fibers of the wool help regulate body temperature, ensuring a comfortable night's sleep. That's because wool fiber is a protein and cannot hold in heat.
The excess heat escapes through your cover into the room keeping you warm, but not hot all night long. Also, wool can absorb 1/3 of its weight in moisture and not feel damp so you keep cool and comfortable. Not only is this comforter luxuriously soft, but it's also conveniently machine washable. No more trips to the dry cleaners, simply toss it in the washer and dryer for a quick and easy refresh. The durable construction of this comforter ensures that it will maintain its shape and loft wash after wash, providing you with a cozy and comfortable sleep experience for years to come. Upgrade your sleep with our washable New Zealand wool comforter and enjoy the ultimate in comfort and convenience. Generously filled with luxurious New Zealand Wool. Breathable, 233 thread count, 100% combed cotton shell.
All seams are double stitched and self piped. Easy care, machine wash with mild detergent and tumble dry on medium heat. Hypoallergenic and safe for your whole family.
Fully breathable and odor free. We guarantee the product and workmanship of all duvets that we sell.

---