Weta Workshop The Hobbit The Desolation of Smaug 8 Smaug the Magnificent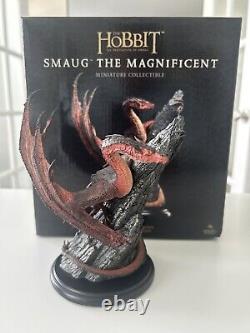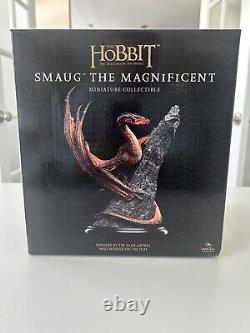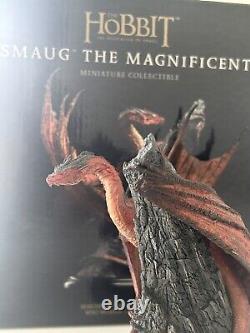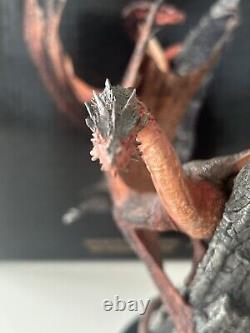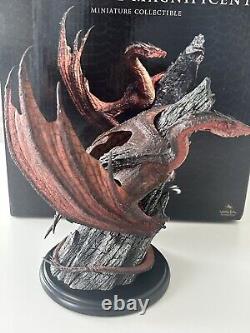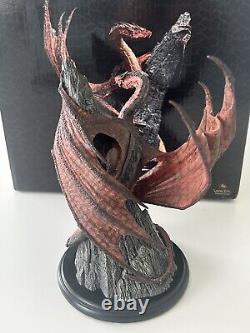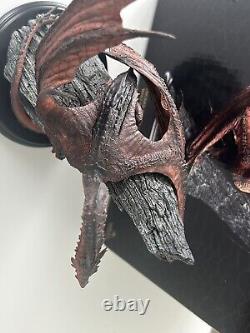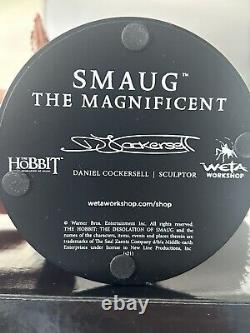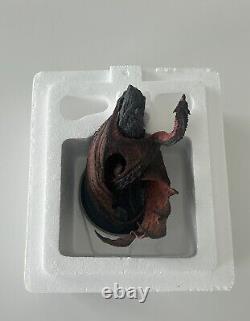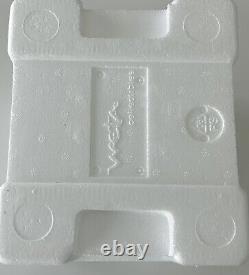 This Weta Workshop figurine showcases the magnificent Smaug from The Hobbit: The Desolation of Smaug. Crafted with intricate details, it brings to life every aspect of this iconic character from the franchise.
Made in New Zealand with high-quality materials, this collectible is perfect for fans of fantasy and The Lord of the Rings. With a height of 8 inches, this figurine is a must-have for collectors of all levels. It features the brand Weta, known for their exceptional craftsmanship and attention to detail. Whether you're a fan of the book or the movie, this Smaug the Magnificent figurine is a fantastic addition to any collection.
Item comes in original box with original packaging. It's a beautiful piece and I've enjoyed having it in my collection. I hope you enjoy it too.

---